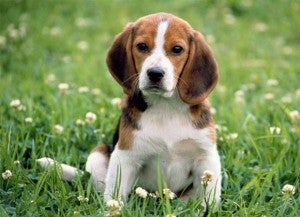 Your dog is a part of your family. You want him to be happy and healthy. And when your dog gets sick, you want him to get better… no matter what the cost. But it doesn't take long for those veterinary bills to start piling up. Even the smallest mishaps cost money, and if something unexpected happens, you may have to take on a second job to cover the costs. That's why considering dog insurance is a smart idea.
Dog insurance is a relatively new concept. If you brought up the subject of dog health insurance five or 10 years ago, you may have been laughed at. But today, there are a variety of reputable dog insurance companies that will offer your pooch a range of plans that will give you peace of mind. Canine diseases such as cancer, diabetes, hip dysplasia and other major health conditions are becoming more common. But there is good news – veterinary care is evolving, so dogs can be efficiently and effectively treated like never before. As well, new procedures and treatments are always being developed that will prolong the life and health of your dog, and they cost money. Your dog insurance will help cover the costs of these new treatments.
Available in monthly or annual plans, dog issuance rates vary depending on age and the dog's current health. As well, many dog insurance companies offer discounts if your dog has been spayed or neutered. Policy coverage is different, depending on what your dog's needs are and where you live. Some dog insurance companies will pay up to 90 or 100 percent of the cost, depending on your deductible or claim.
Another great bonus of dog insurance is that some policies will cover your dog while you're traveling. That means no matter how far you roam, you can rest assured that if your dog is ill or has an accident, he'll get the treatment he needs and you won't have to blow your vacation budget on vet bills.
One of the down sides of dog insurance is that it won't it cover any current conditions your dog may have. These pre-existing conditions would still require that you pay the full amount of vet costs and medications.
It's best to take out dog insurance while your pup is still young, but it's never too late to get the coverage you and your dog need. Always be sure to call a few dog insurance companies to compare prices and policies before settling on a plan that works best for you and your dog.